Energy
Suffolk energy-from-waste facility wins national award for Lagan Construction Group
The Suffolk energy-from-waste facility has won the Civil Engineering Project of the Year award at this year's British Construction Industry Awards. Judges described the project as providing 'an elegant solution' to waste management.
The £180 million facility, on the outskirts of Ipswich, processes 269,000 tonnes of waste a year – putting it to good use as a fuel to generate enough electricity for 30,000 homes.
The site, which began operating last December, is run by SUEZ on behalf of Suffolk County Council. The principal civil contractors for the three-year build were Lagan Construction Group.
Councillor Matthew Hicks, Cabinet Member for Waste with Suffolk County Council, said: "The Suffolk energy-from-waste facility is an essential part of how we manage waste in Suffolk, providing a cheaper and greener alternative to landfill. I am thrilled that Lagan and SUEZ have received industry-wide recognition for the excellent way that they delivered this facility on time and on budget."
Colin Loughran, Chief Executive Officer for Lagan Construction Group, added: "Lagan Construction Group are delighted to win Civil Engineering Project of the Year. It is wonderful to see the team and their commitment being recognised at the British Construction Industry Awards."
The awards recognise outstanding achievement in building and civil engineering projects and aim to showcase and celebrate the best the British construction industry can offer.
The Suffolk project was the winner in the category for projects valued at between £10 million and £50 million – with the Lagan works valued at £43 million.
The facility, which has a visitor centre offering guided tours and information about recycling and waste management, is on track to achieve a BREEAM 'excellent' rating – making it one of the greenest industrial buildings in the country.
Jean-Claude Sartenaer, Project Director for SUEZ, said: "The facility fulfils a very important function – using waste which would otherwise go to landfill to create enough electricity for 30,000 homes. But we always wanted it to be the best, not just in dealing with waste, but also in terms of its design, environmental credentials and efficiency. We are delighted our efforts have been recognised through this national award."
The awards took place at the Grosvenor House Hotel in London last Wednesday (14 October).
In the same week, SUEZ (formerly SITA UK) was listed in the Archant Green 100, which celebrates the efforts being made by 100 Suffolk and Norfolk businesses who are actively leading the way in sustainable and environmental business practice. The list is compiled by the publishers of the East Anglian Daily Times and Eastern Daily Press, and all companies included will be featured in a green supplement in both papers.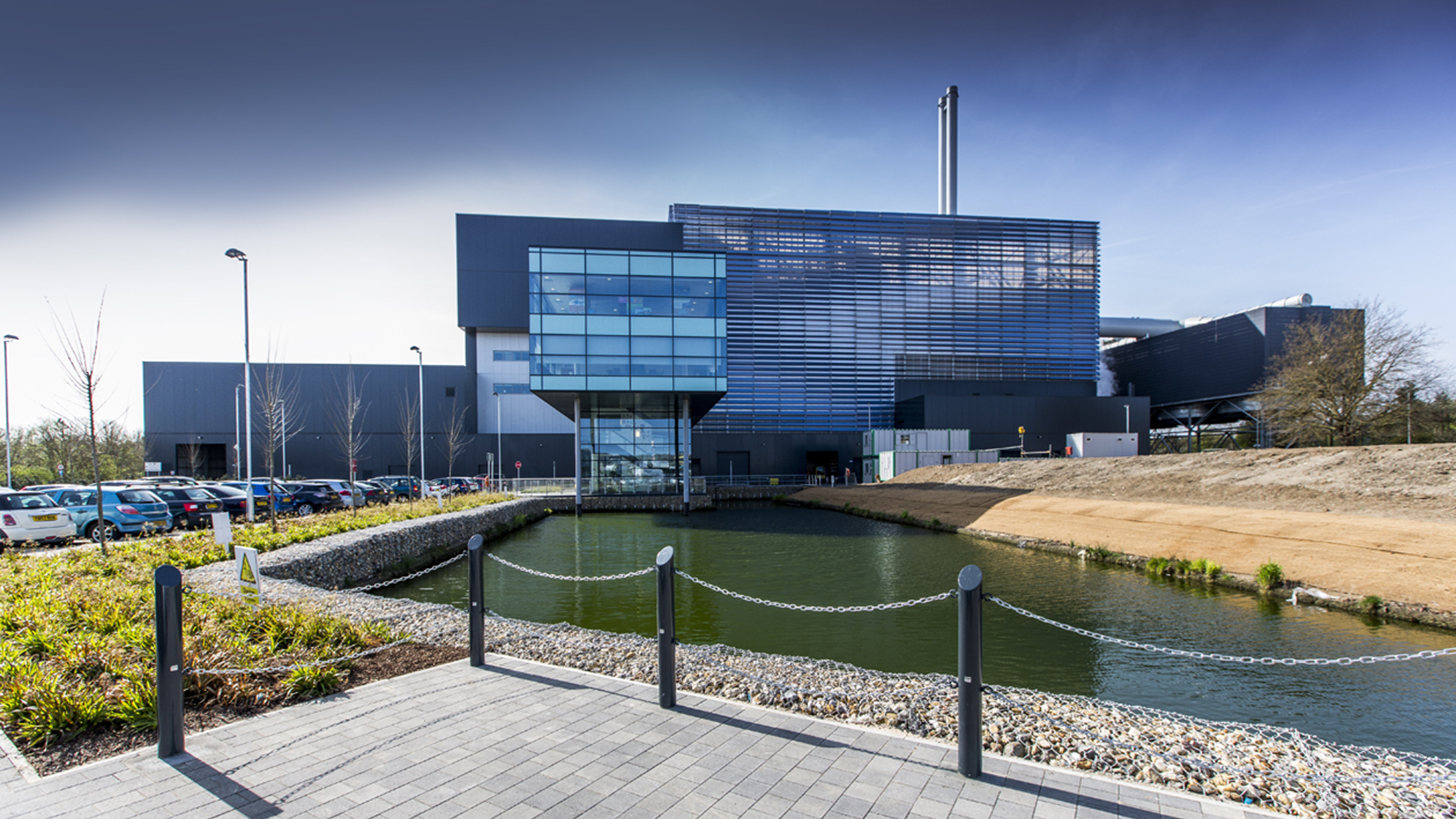 Keywords