Recycling and recovery
SUEZ and Bracknell Forest Council celebrate recycling trial with bench made of NESCAFÉ Dolce Gusto coffee pods
SUEZ recycling and recovery UK, alongside partners Bracknell Forest Council and NESCAFÉ Dolce Gusto, have celebrated their 2017 collection trial with a bench made of recycled NESCAFÉ Dolce Gusto coffee pods which will be permanently located on Yorktown Road at the bus stop opposite Devon Close in Sandhurst.
Discussions and planning for the trial began at the end of 2016 and the opt-in service was rolled out to Bracknell Forest residents in 2017, running for a six month period. Residents who registered to participate in the trial on the NESCAFÉ Dolce Gusto website or signed up via the council were given pink bags to store their used coffee pods, which were then collected at the kerbside along with their mixed recycling.
Nestlé is working towards its ambition to make 100% of its packaging either recyclable or reusable by 2025. NESCAFÉ Dolce Gusto pods can be recycled, but developing the infrastructure to make it as easy as possible to recycle remains a key area of focus for the company.
The coffee pods collected during the trial were sent to TerraCycle for processing, where they were shredded and separated into plastic and metals. Approximately 1.5 tonnes of plastic was collected from 382 households – about the weight of the average car. A portion of the material collected was used to make a recycled plastic bench that was unveiled this week by Cllr. Andy Blatchford, Mayor of Sandhurst, and representatives from each partner organisation.
Lessons learned from the short kerbside collection trial will help improve subsequent trials and continue progress towards shared recycling goals. For example, water remaining in the pods posed challenges to storing and transporting the materials, leading later trials to implement stronger, double sealed bags for collection.
Kim Shaw, Area Manager for SUEZ recycling and recovery UK, said: "Multi-sector trials like this are an important step towards capturing more materials for recycling and are crucial to meeting our goal of living in a society with no more waste. We are pleased to celebrate the partnership and to see the coffee pods we collected put to good use back here in Bracknell Forest."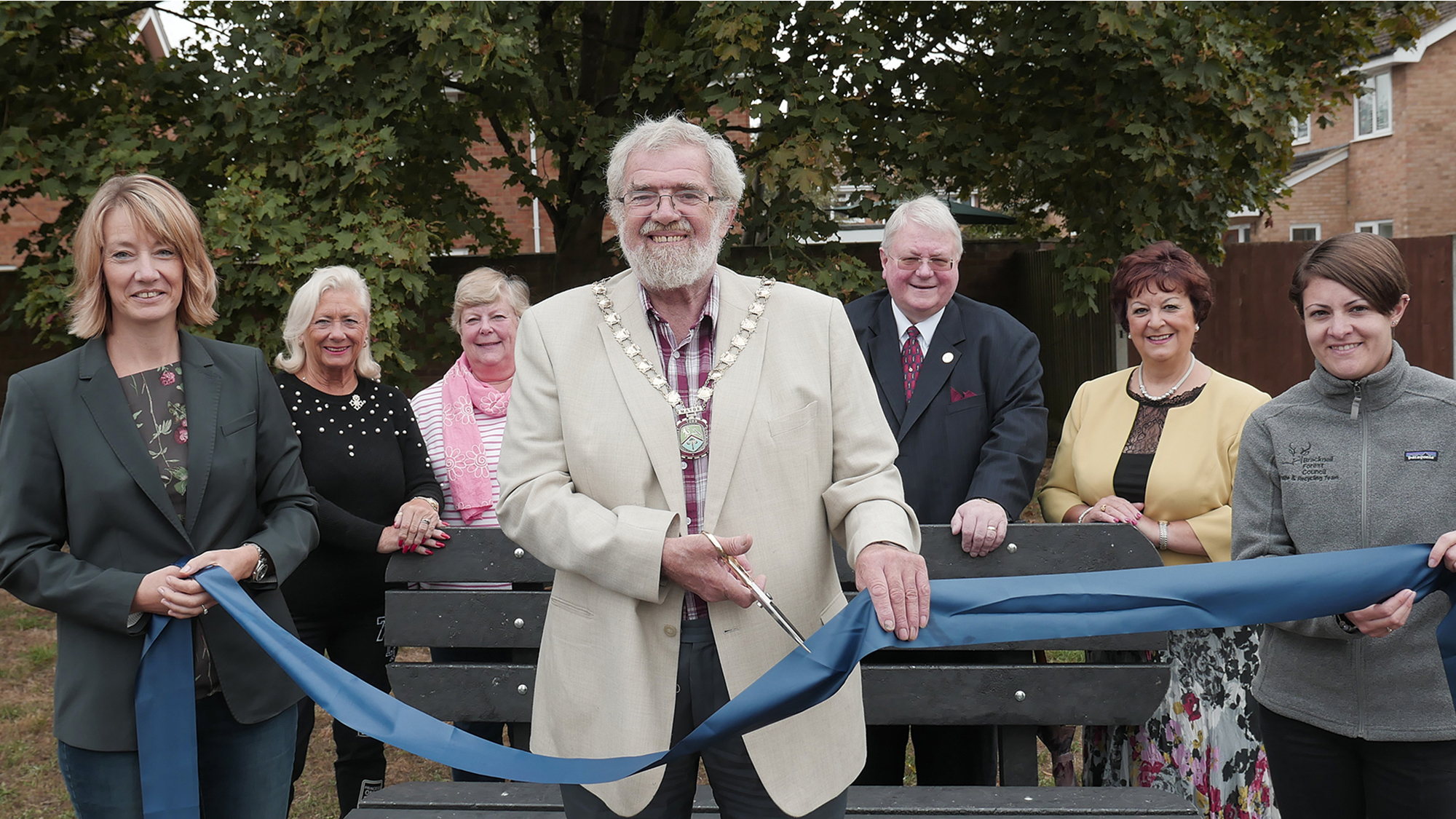 Keywords